Insurance Industry Template
Self Insurance is the insurance of oneself or one's interests by maintaining a fund to cover possible losses rather than by purchasing an insurance policy. Although the Insurance Industry Template is focused on self-insurance, the same set of claim processes and data apply to general insurance - regardless of the type of damage, such as flood or fire.
The short video below describes the project web portal and walks you through an example of one of our industry templates. Take a look.
---
Benefits of using industry project templates:
Project transparency - readily share and discuss your project

Recompose business models and reuse them.

Standardize common vocabularies, ontologies, and glossaries.

Catalog data relevant to your project goals and within the proper context.

Reuse industry template definitions across your future projects.
Templates enable you to level-set your project strategy - saving you time and money - driving your strategy to execution (i.e., increase revenue, streamline operations, launch a new product). Within a few seconds of establishing an account (free), you are able to take advantage of the following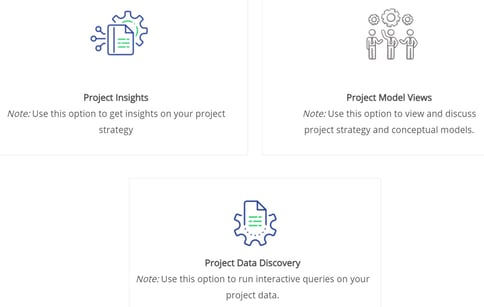 You get a 360° view of your project
Enterprise Strategy and Knowledge Management
The image below is from the Enterprise Architecture Center of Excellence (EACOE)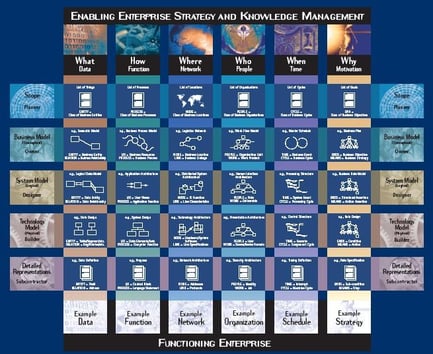 The template comes with a 360° view of people, data, processes, and technology necessary for you to execute your strategy. By combining these, you are better able to gain a competitive advantage and get insights into your strategy.
These insights are actionable in that they are linked directly to your project goals and objectives.
Examples of insights may include:
- Calculate claim settlements across organization assets
- Track insurance and send notifications of any changes
- Identify customer contact data across organization assets
- Determine the type of coverage based on requirements