Imagine...
A virtual space where your project team members - enterprise and business architects, managers, systems analysts and developers can view and discuss any and all aspects of a project?
Now you can integrate Discussion Threads into your project framework so everyone can view, discuss and address the interrogatories of "Who", "What", "Where", "When", "Why" and "How".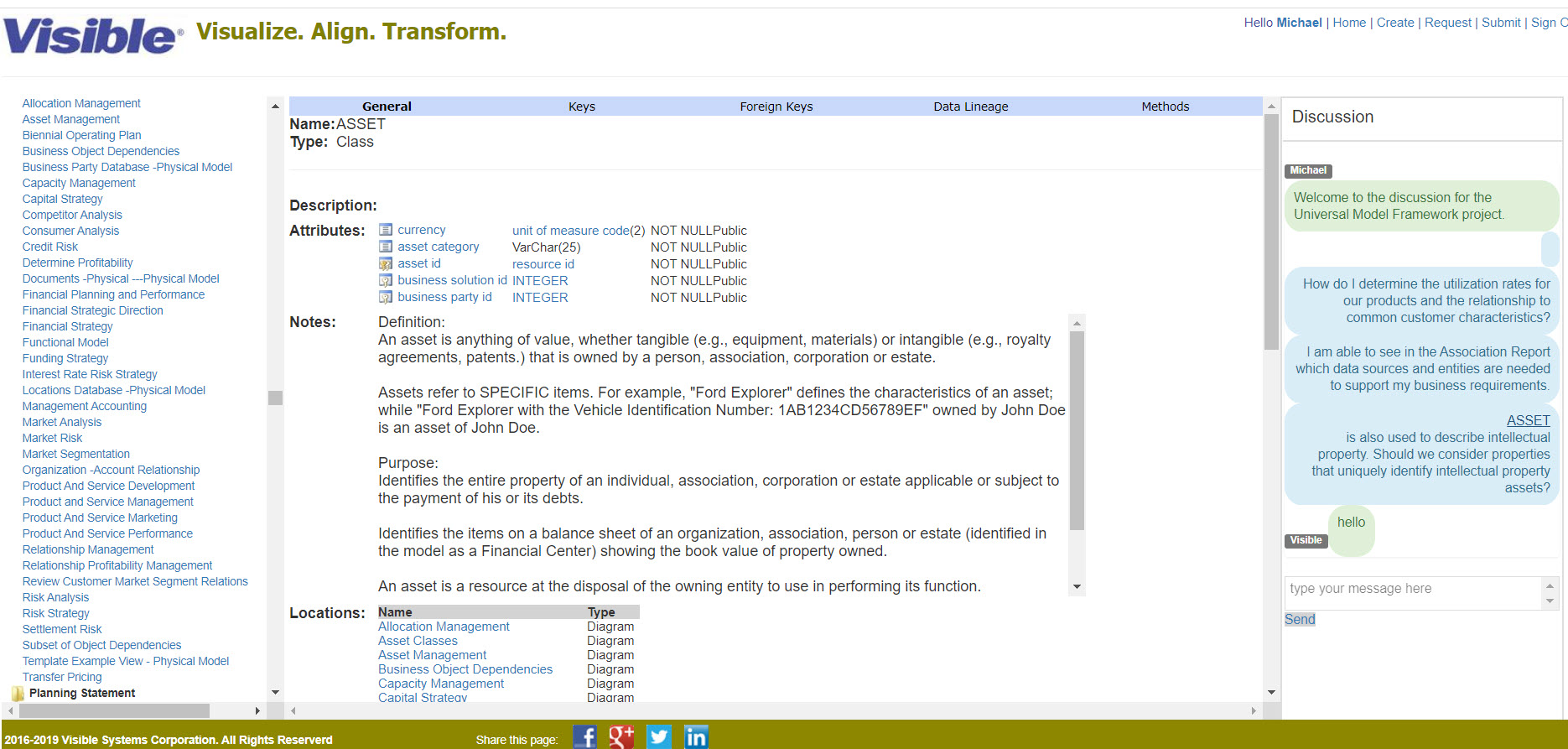 Benefits include:
Discuss elements of your project architecture including plans, policies and procedures.

Track project business requirements and the applications that implement business requirements.

Assess the usefulness of project applications relative to their overall business value.

Gain an overarching view of project applications and assess redundancies and gaps in their functionality.
See how Visible's new release of its Advantage platform, featuring Discussion Threads for team collaboration, enables your project team to view, discuss and address all aspects of your project from planning through implementation.
Take a look at how to kick off your next project with the right strategy and start your free trial today by signing up here.
White Paper available. Read more on how to derive business value in each and every enterprise project.