Low-Code ASP.Net Development
Starting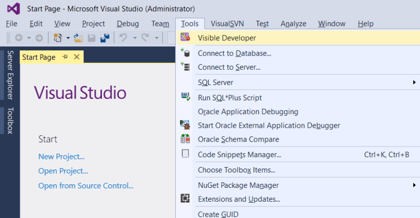 The Visual Studio start page should look like this and include an option for Visible Developer in the pull-down menu bar.

Developing
The Visible Developer Business Objects, Properties, and Rules should all appear as they usually did under previous versions of Visual Studio.
Generating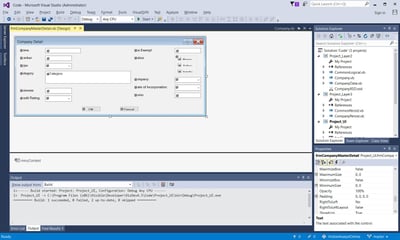 The code that gets generated along with any forms will be the same syntactically and semantically as your previously generated applications. Therefore, we expect running the applications will require no further changes and should behave in the same manner.