COVID Back to Work Industry Template
With all the problems COVID brings, it also presents businesses with ample opportunity to introduce change for the better. Often referred to as business realignment now is the time for businesses to look at reengineering their enterprise - taking advantage of new opportunities. In this Industry Template, you are able to set a business realignment strategy based on the impact COVID has had on your business.
The short video below shows the project web portal and an example of one of our industry templates.
---
Benefits of using industry templates:
Project transparency - readily share and discuss your project

Recompose business models and reuse them.

Standardize common vocabularies, ontologies, and glossaries.

Catalog data relevant to your project goals and within the proper context.

Reuse industry template definitions across your future projects.
Templates enable you to level-set your project strategy - saving

you time and money

and drive your strategy to execution (i.e., increase revenue, streamline operations, launch a new product)

.

Within a few seconds of establishing an account (free), you are able to take advantage of the following: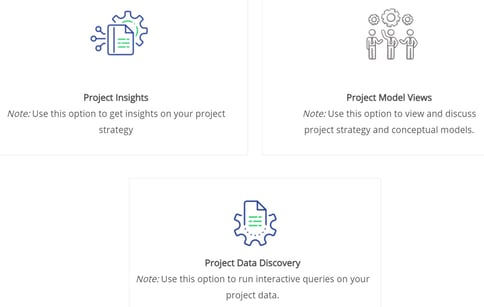 You get a 360° view of your project
Enterprise Strategy and Knowledge Management
The image below is from the Enterprise Architecture Center of Excellence (EACOE)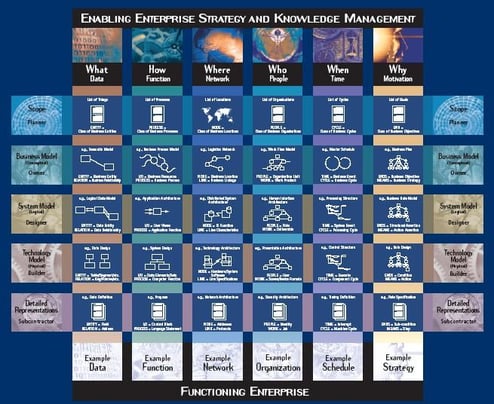 The template comes with a 360° view of people, data, processes, and technology necessary for you to execute your strategy. By combining these assets and resources, you are better able to gain a competitive advantage and gain insight into your strategy.
Insights are actionable in that they are linked directly to your project goals and objectives.
Examples of Insights may include:
- COVID Case numbers by location of events planned
- COVID Cases filed globally within the organization
- COVID Cases handled by each personnel officer
- COVID evidence custody
COVID Sample of Digital Assets